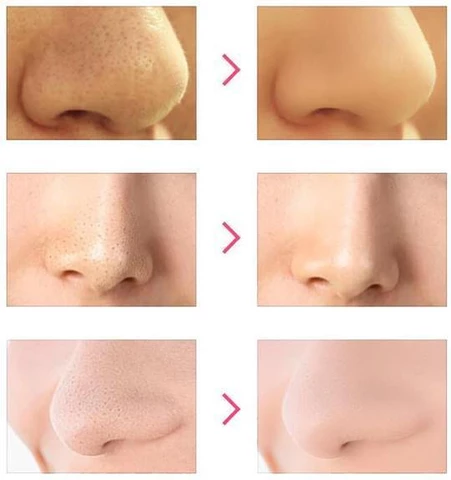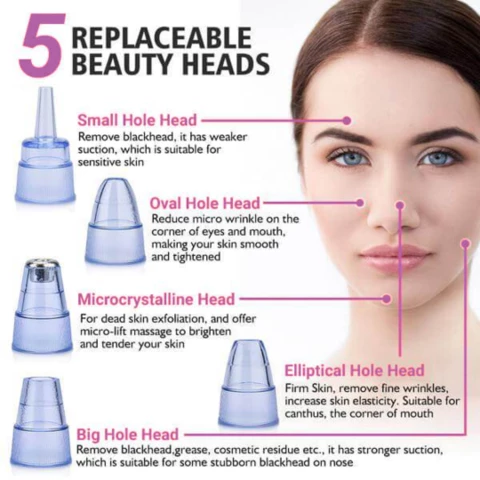 FEATURE:
Can be used to remove blackhead, acne and clean face deeply and it is suitable for treating dry skin, sagging skin, dull skin and also wrinkles, increasing blood circulation in the skin.

Vacuum function cleans dirty pores through suction and increases blood circulation in the skin.

Comes with 4 changeable beauty heads, which can offer different functions and offer a deeper clean for your facial skin.

3 levels adjustable suction makes it suitable for different skin.

Helps remove the pores, blackheads, wrinkles on your face and keep your skin clean, making skin smooth to be rejuvenated.

Ergonomico design makes it be more easy and comfortable to hold.

4 Different Heads

Diamond Head: With more than 100 thousands natural mineral microcrystalline particles and high absorption, it can scrub and exfoliate the dead skin, and suck it out, so to repair skin and remove wrinkle and acne without hurting skin. Using area: Any area on face except the area around the eyes, and the area has wrinkles and rough is suitable to use, such as: elbow, knee and ankle

Big Circular Hole Head: With strong suction, it can remove blackhead effectively, promoting blood and lymphatic circulation, letting the skin rejuvenate again. Can be applied to blackheads and V face. Using area: Any area on face except around the eyes.

Small Circular Hole Head: Suction is weak, which can be used to remove blackhead at the sensitive area. Using area: Can be used on sensitive area such as: the area around the eyes.

Oval Hole Head: Firming skin, removing fine wrinkles, increasing skin elasticity. Suitable for canthus, the corner of mouth and other areas where easy to have fine lines to prevent the growing of wrinkles. Using area: Can be used on sensitive area, such as, the area around the eyes, the corner of mouth and also other areas.


Specification:
Material: ABS + PP
Charging way: USB
Rated voltage: 5V 1A
Rated power: 3W
Charging time: 3 hours
Using time: 2.5 hours
Color: White
Size: 16*4.3cm
Weight: 150g
Feature:
Mini-pocket size easy for your to take, so you can replenish water for your face at anytime and anywhere.
Adopts with high-speed vibration technology to split water into tiny nano meter particles penetrated from cuticle infiltrate to the basal layer, this mini face steamer can hydrate your skin instantly, so let your skin keep moist at anytime.
It is programmed with auto power-off function, after runs for 60s it will shut off automatically.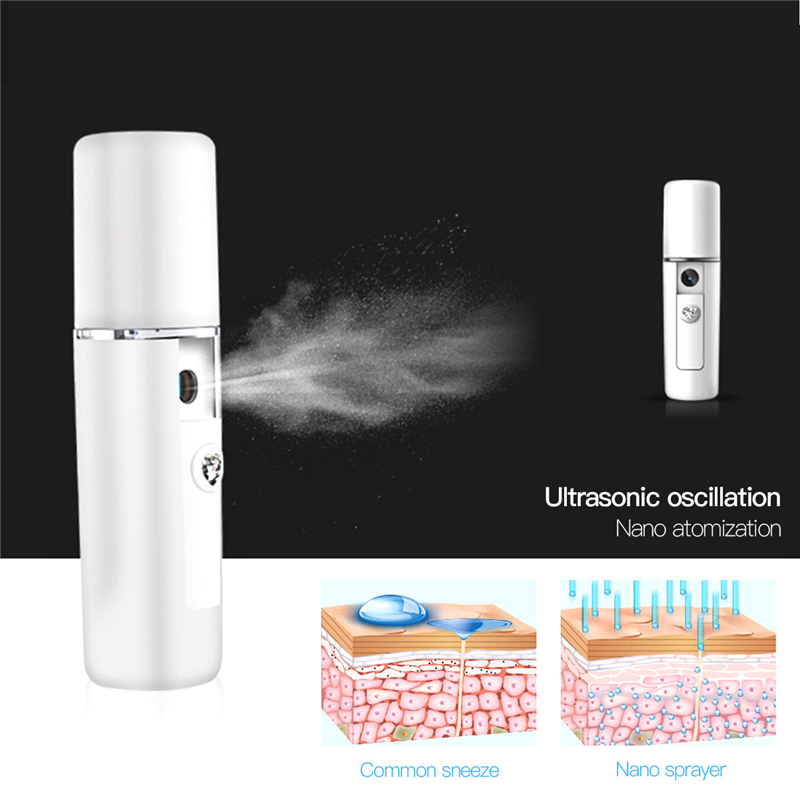 This small and portable product can moisturize skin anytime anywhere.
Adopting durable polymer battery, it works for 4-5 days on a full charge.
Advanced nano technology with good penetrating power and huge spray.
High capacity: 20 ml water storage can be used about 7 to 8 times.
Deep moisture and hydrating.
Easy to use: Slide down the lid gently, then the tiniest nanometer particles will penetrate into the basal cell layer of the skin.
Portable and durable.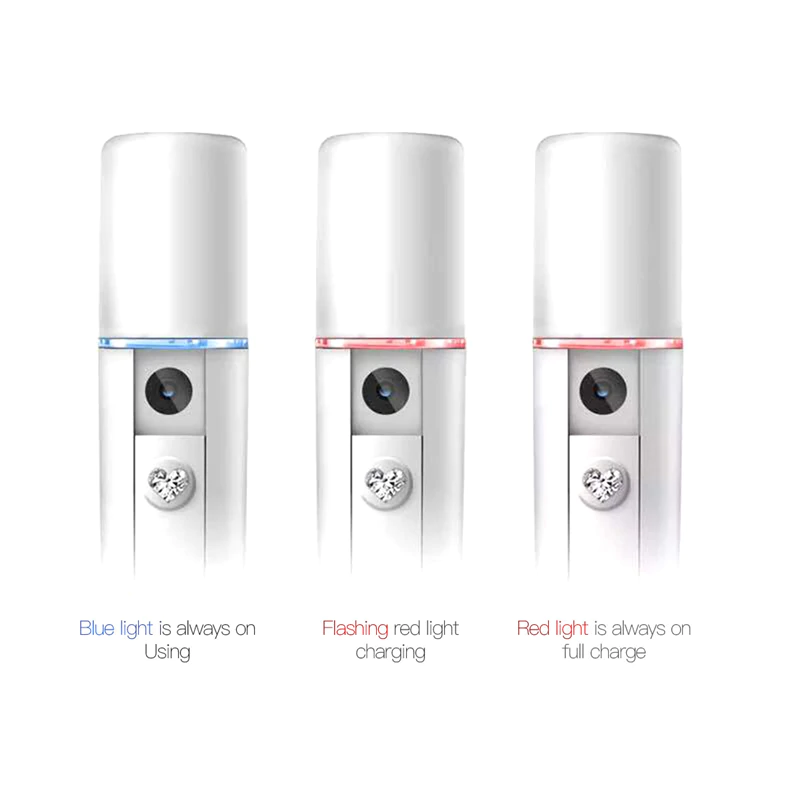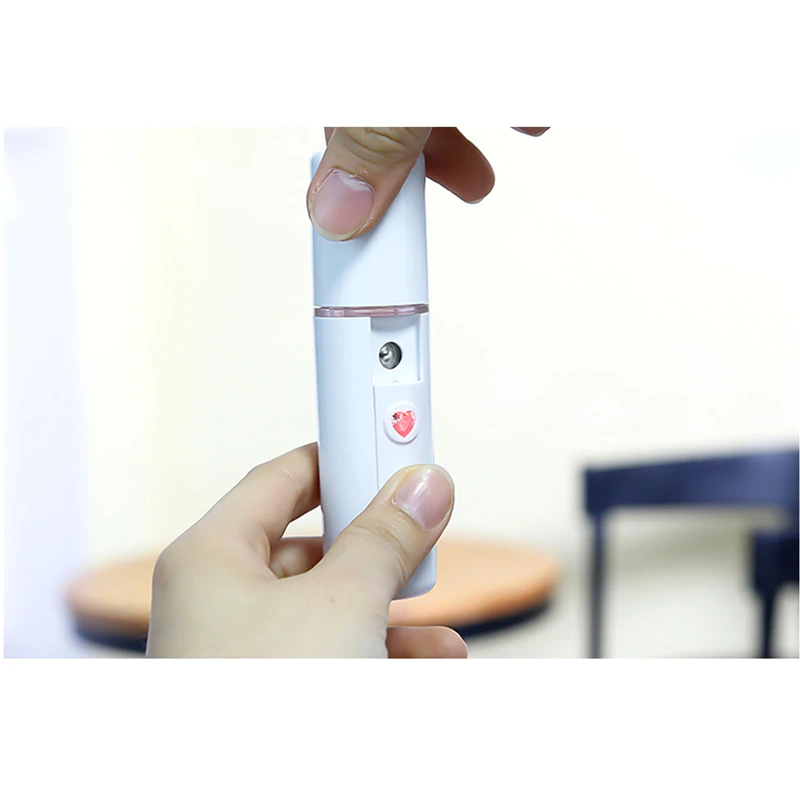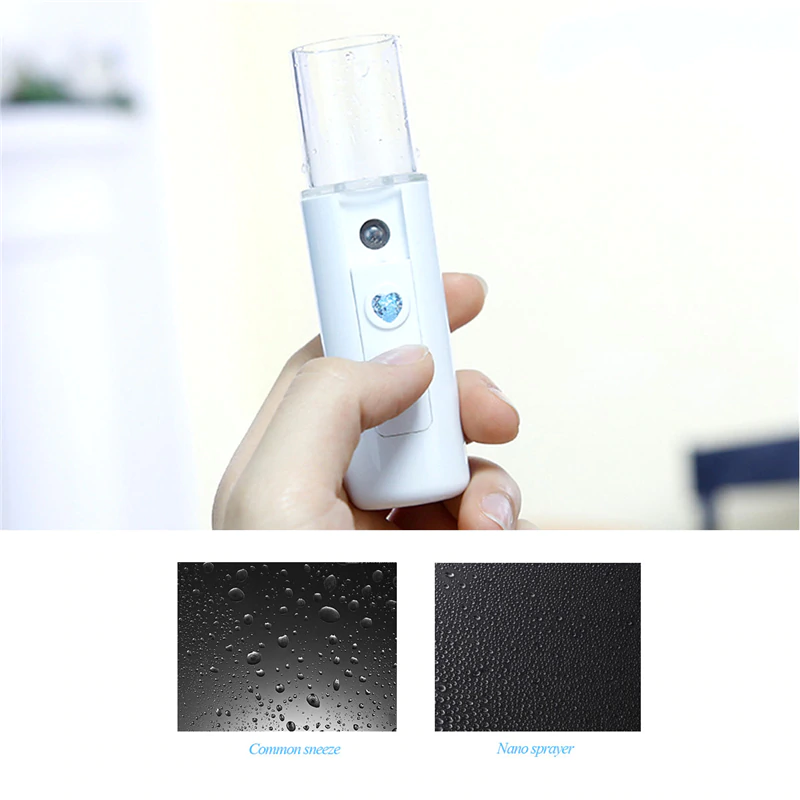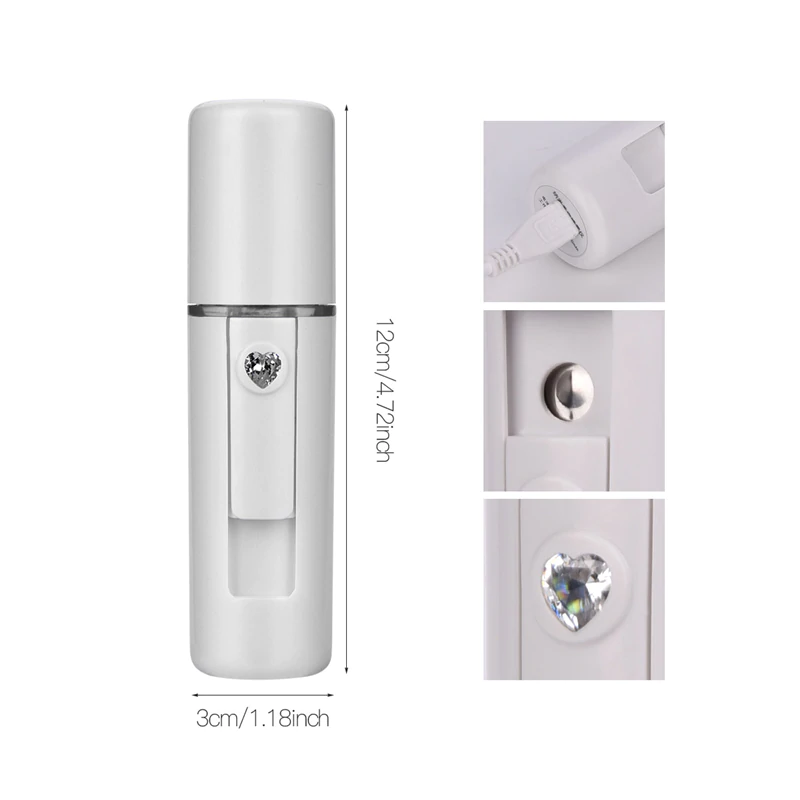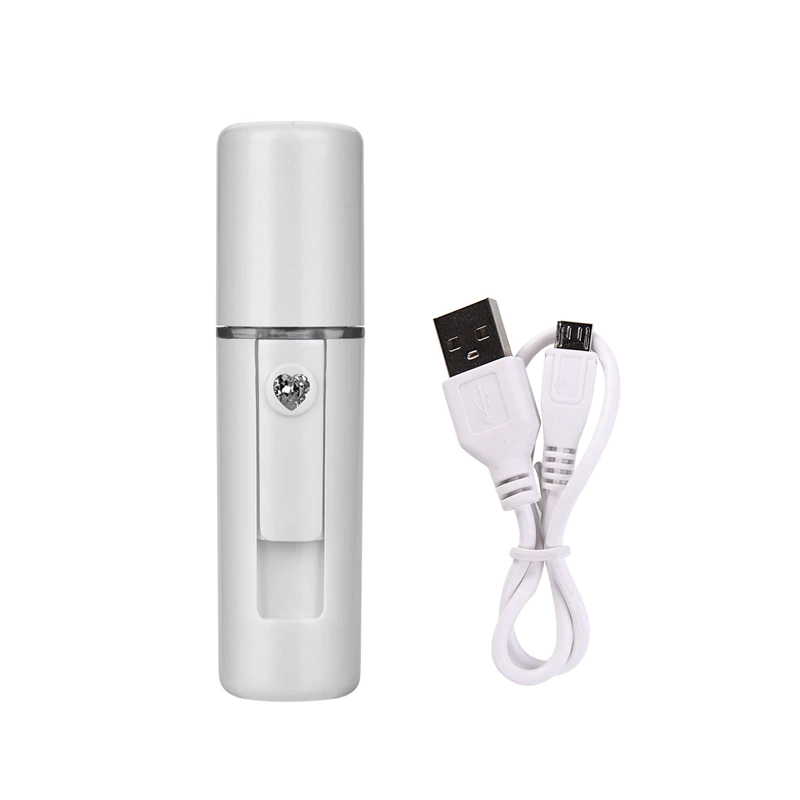 Specification:
Material: Food-grade ABS

Water tank capacity: 20mL

Charging time: 3 hours

Power: 3.15W

Color: White

Size: 12*3cm(Height*Diameter)

Weight: 60g
Package content: (Pack in box)
1 x Blackhead Remover
1 x USB charging cable
5 x Probes
2 x Rubber rings
5 x Filter cottons
1 x Mini Nano Facial Steamer