Deep Cleansing Skincare Brush , reduce pore size with a single handheld device!
Massage Enhance the absorption of skin care products
Safe to use:Safe Food-grade Material,Made of food grade silicone, safe and soft.
Promise: If you're not 100% satisfied, We'll make sure you get a full refund.
How to clean your face:
1. Wet your face with clean water, warm water is much better.
2. Apply facial cleanser to your face evenly.
3. Gently massage your face with the brush pad for 1-3 minutes. make sure you sweep the entire nose (bridge, wing) to remove excess oil and dirt and prevent blackheads.
4. Rinse your face to remove the cleanser.
How to clean your makeup brush:
1. Wet the brush bristles.
2. Pour some detergent on the cleaning pad.
3. Gently move your brush on the pad with circular motion till you get the leftovers out of the bristles.
4. Rinse the brush off. repeat if necessary.
5. Dry your brushes and clean the pad.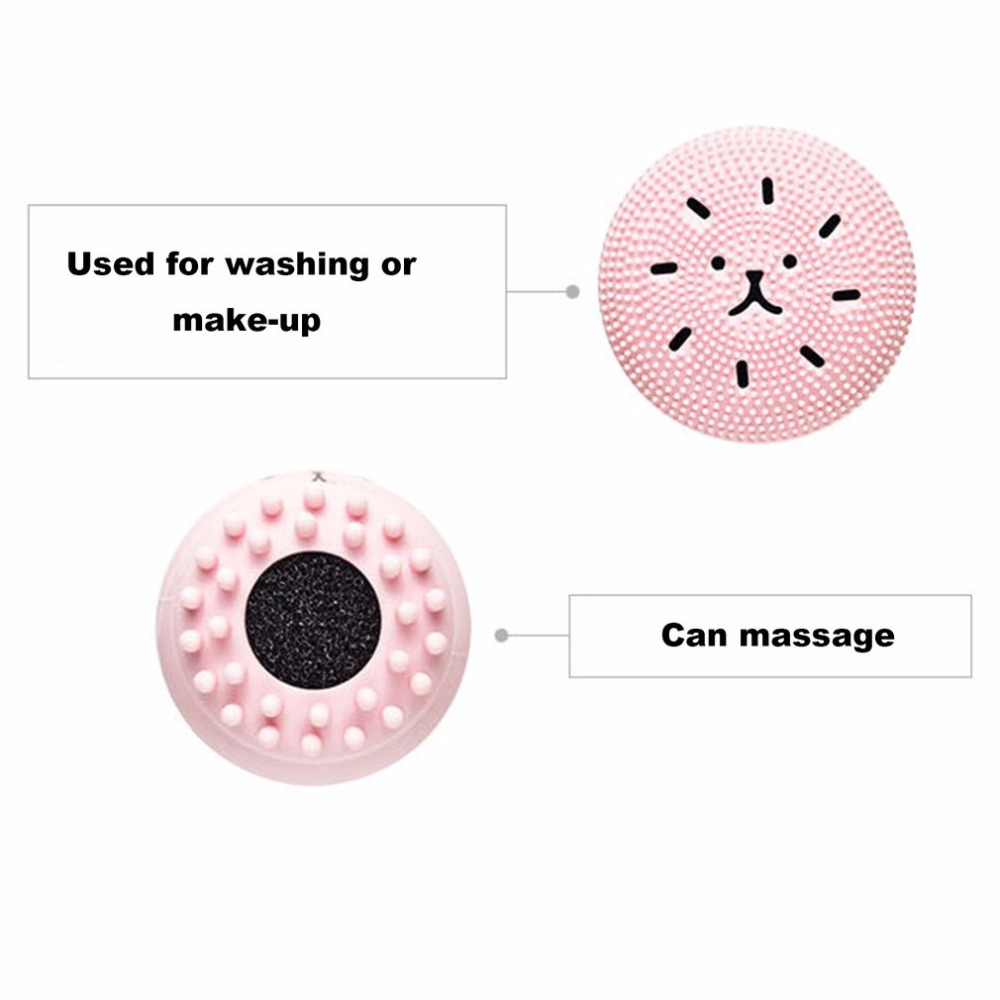 Features:
The effect is very mild, two times a day.
Silicone material, durable for long time use.
Cute Small Octopus shape, easy to hold.
It not only can clean your face, but also massage your face.
Exfoliating, clean pores, shrink pores, reduce oily skin out of oil, dead skin, acne.