This Electric Facial Cleansing Brush uses T-Sonic technology to deliver powerful cleansing results. The 'T' stands for and the T-Sonic pulsations are designed to work deep into the layers of the skin, to cleans your skin gently and deeply. It channels up to 8,600 pulsations per minute, which are channeled through silicone touch-points. It deeply cleanses the skin without being abrasive.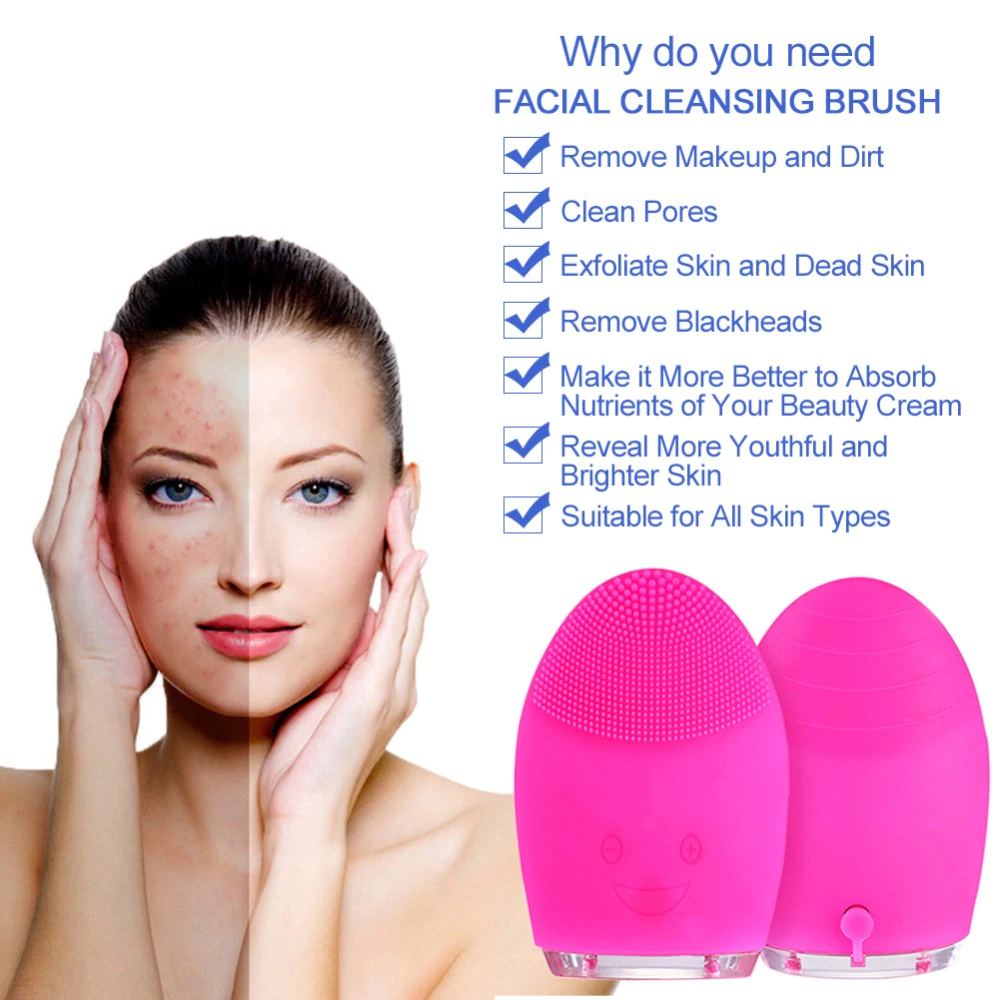 FEATURES:
Refines the skin's texture
Gentle exfoliation to remove dead skin cells
Leaves the skin with a unified, radiant glow
Cleanses much more effectively than washing by hand
Unclogs pores of oil and removes 99.5% of dirt and 98.5% of makeup residue from the skin
Portable and waterproof, rechargeable
USB charging, no need change battery
Cute and elegant shape
No need changing brush
Charging time: Up to 2 Hours
Working time:Up to 6 Hours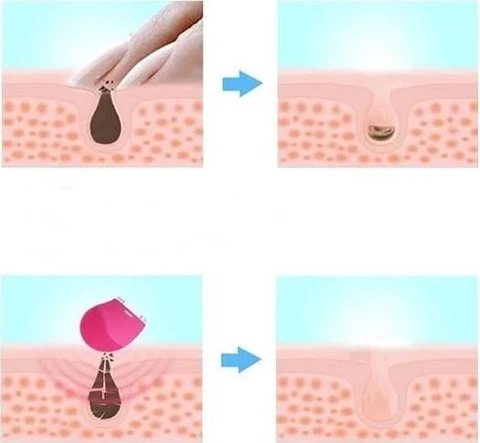 Good Quality:
Material: Soft Grade Silicone, without any rubber flavor, Suitable for all Skin Types.
Battery: Excellent battery, one charge, can be used for up to one month, the quality of the battery is strictly controlled.
Automatic Timer: It will automatically shut down after 5 minutes to ensure that you use irregularly .
Speed Adjustment:
Low Mode: Breathing light is displayed, gentle soft.
Middle Mode: Flashing light is displayed, moderate.
High Mode: Light is always displayed, strong.
Good Design:
Little cute design: let you have a happy smile when you using it.
Easy to carry: This battery operated facial brush fits easily in a purse or handbag. Bring it wherever your go, traveling with it is very convenient.
Easy to use: One operation button is very simple and convenient to use.
Waterproof: Built-in battery,waterproof design.